Engage with the right customers with
Inbound Marketing
Talk to
People who'll love
what you've got to say
Inbound marketing is a better way to market, sell and serve your customers that puts you – the marketer – back in control. Create great content that addresses people's pain points, helps them solve problems or difficulties, and provides interesting insights. Offer relevant, valuable content and let your target audience know where to find it.
It's all about
The inbound cycle
Attract
Naturally draw the right people into your business through content and conversations that establish you as a trusted advisor that is worth engaging with.
Ads

Video

Blogging

Social media

Content strategy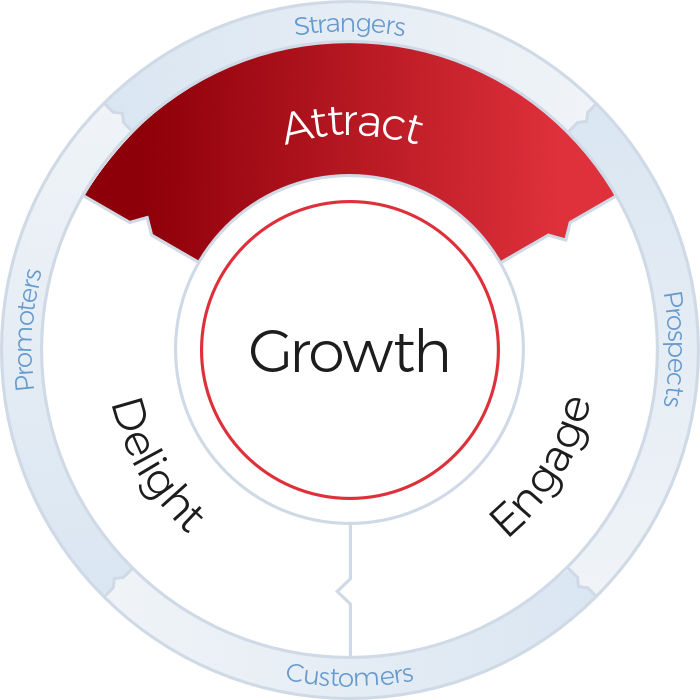 Build trust through
The
Funnel


Flywheel

When customers find success through what you offer, they'll want to share that success with others. This success then attracts new prospects to your business, creating a self-sustaining, highly-engaged, word-of-mouth-fuelled lead generating machine. HubSpot call this the 'flywheel'.

Marketers will be familiar with the concept of a funnel but, while the funnel still has its place (you'll see plenty of them inside HubSpot's flywheels), it doesn't consider the whole picture. It concentrates marketing efforts on acquiring new leads, on directing prospects into the funnel. The customer - potentially your biggest advocate - all but becomes an afterthought.

HubSpot's flywheel, by contrast, focuses on customer advocacy throughout, and preaches the importance of deploying your inbound strategy across the business, driving your marketing, sales and customer success teams with the same customer-centric objective.

That's why, instead of focusing your marketing efforts on lead generation alone, we're all about customer experience and brand advocacy too.
So, why the flywheel analogy?
A flywheel spins when force is applied, and slows when there is friction. The amount of energy or momentum it gathers depends on how big it is, how fast you spin it, and whether there are any forces working in the opposite direction.

Think of your driving force as being customer experience.

Your goal is to create enough positive customer experience in each of Marketing, Sales and Customer Service, investing in strategies that attract and retain your customers. To gain momentum, you'll need to minimise friction, removing difficulties and frustrations that customers might come across during their interactions with your business.

Gather momentum, minimise friction, build on positive experiences and create brand advocates… there's nothing complex here. Say hello to your new – and quite possibly strongest – marketing channel.
Shorten your sales process
Naturally convert, close and delight
With inbound marketing, there's no hard sell – your customers come to you. All you have to do is offer compelling content, help them to find it, and then let them know what you want them to do when they do so.
Want to find out more?
Book a consultation
Step One
Naturally attract the right people to your business
Step Two
Engage visitors with compelling content offers
Our secret sauce to
A successful inbound marketing campaign
Buyer personas

Optimised content

Topic clusters

Calls to action

Landing pages

Personalisation
Turn strangers into customers and promoters of your business.
Free to download
Planning Your First
Inbound Marketing Campaign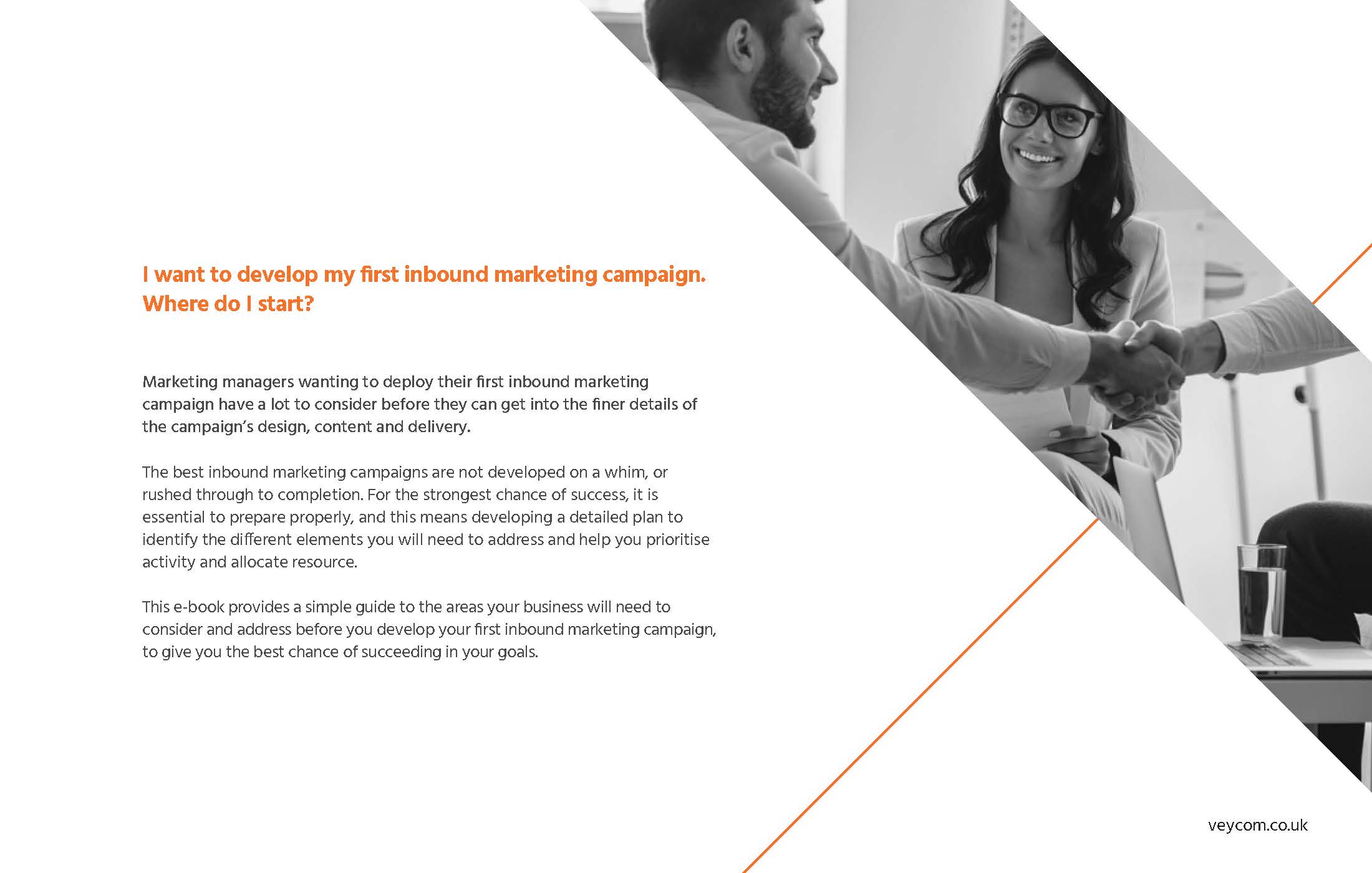 Want to learn how to
Sell more, better
Prefer to talk in person?